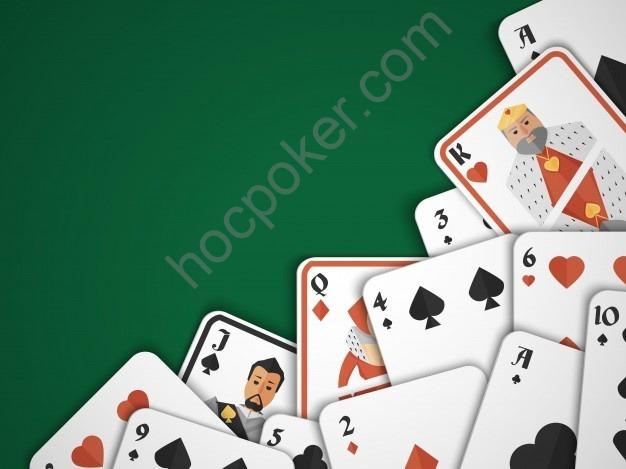 It's everywhere! A few clicks and a free download later, you're on, up, and playing at the stakes you choose—from completely free, playing with fun chips, all the way to wagering thousands of dollars on every card. you can meet folks from all over the world, play in your first games without any reservation or embarrassment, and make whatever type of faux pas you can come up with. Can't find the right button? Can't figure out what to do? Don't know if you should call or fold? No problem. No one will
see your face. No one will know who you are. you're just a screen name that you made up in the cozy confines of your own home or office, or at the coffee shop or airport. others see only your screen name, with or without an icon, before taking action on their screens.
you can play at any hour of the day dressed as you like, spilling drinks and food on your keyboard—and no one will complain.
For a beginning player, the major advantage of online poker is you can learn and practice for free. While you'd be hard-pressed to find a casino that would allow you to play poker for free, of the ten-million- plus players on PokerStars, a big percentage participate in the play-money games only. This means you can find any type of game at any hour and try it out, even if the game you want to learn is razz, five- card-draw high, or some other game that's not popular where you live.
you're also free to observe the action in any game that interests you, giving you front- row seats to watch and learn from some of the biggest names in poker playing some of the biggest games.
once you get familiar with how it all works, you can play multiple games on multiple screens from anywhere around the globe. There's no downtime for changing dealers or shuffling cards, so the hands fly off the deck at amazing speed—at least twice as many as you'll get in a bricks-and-mortar casino. online you can play for as little as a few minutes at a time, quit a winner, and no one will even notice. Come and go as you like.
So is there anything not to like about the Internet? That depends on your personality. For some
players, not being able to see their opponents' faces may be thought of as disadvantageous, but for newer players, opponents not seeing your face is surely a plus. They won't be able to read your facial expressions and body language—you can jump up and down, scream, yell, or beg for them to fold if you're bluffing, and no one will know. They won't see you fumble chips nervously, as all your decisions are done with a click of the computer's mouse. In short, it's the perfect way for beginners to get started.
So my advice is simple – make use of the Internet to learn and play poker! Whether you're a total beginner or a player looking for more action, I recommend logging on to www.PokerStars.com, the world's largest poker website, which has the best software and the widest selection of games. This book will act as your guide, taking you slowly up the PokerStars ladder from free play, through micro limits, and finally to higher-level cash games when you've reached the requisite skill level.
The etiquette on the Internet is substantially different from that in a bricks-and-mortar casino. you can throw a tantrum, turn green, throw your favorite pillow up against the wall, or curse out loud and no one will know. But you should never discuss the hand in progress. Don't talk about what you threw away, what you're thinking, or what you guess some other player holds. Don't make suggestions to someone in the hand as to what course of action he should take or give real or false information about what
your intended action will be when it's your turn to act. Even heads-up (only you and one opponent) doing any of these things isn't good and can cause problems, but in multiple way pots (more than one opponent) it's flat wrong. opponents may complain to the site and if their objections are verified—after all, there's a record of anything you say on the Net—a warning email may be issued. Players who persist in violating rules that impact other players may be asked to cease and desist or even be barred. PokerStars does its utmost to see that its rules are followed and that the games are kept fair and honest. It has sophisticated security systems designed to offer you maximum protection.
Some other advantages of online play are found under the options tab. Here you can choose the deck color, the pattern used on the back of the deck, the table setting, the background setting, the floor setting, to use (or not to use) icons, to use (or not to use) sound cues, where at the table you wish to sit even if that seat is taken, etc. Typically, you can choose (or not) to use the four-colored deck (one color for each suit, making the overlooking of a flush much more unlikely), along with even the smallest details, such as how the cards are delivered to you—one at a time or both at once.
you have chat choices as well—you can choose to see everything, from trash-talking to instructional comments. you can have a philosophical discussion, or hear about local casinos in Africa or Korea. you can read gripes and complaints about bad beats. After all, there's surely a reason why your opponents think they've lost and it can't possibly be random or their own ineptitude. Sigh! So under "chat" you have the option to see no chat, all chat, or a dealer summary (where, typically, the dealer announces every action). Chat options, hand histories, and some other choices are available by clicking on the dealer tray. In addition, you can block a particular player's chat, if you find an individual to be offensive. This feature can be found by right-clicking on the player's name or icon. other options appear by right- clicking on a player, including yourself!
Three especially marvelous bonuses that online sites usually offer are: 1) the ability you'll have to critique your own play by clicking on a "stats" button that tells you how many hands you're playing, how far into the hand you go with them, how many are shown down, and how many you actually win; 2) access to a "hand history" where you can review how you and/or others played a hand, how much you and/or others bet, and even what hand they held at showdown, even when it wasn't turned up; 3) and finally, you can take notes on every opponent you face for as long as he keeps that screen name—as to how he played a session or how he played in a particular circumstance or even a particular hand.
I'm going to give you a winning strategy in the one table sit-n-gos (SNGs), which are one of the most popular features in online poker. of course, the advice I give you won't be limited to SNGs, but will be applicable to other games as well. one thing that you'll discover on PokerStars is that the tournament action is available 24/7, so you won't have to wait long to play.
I recommend that at every step you keep records of your results. These can be useful even though you may start out by playing the 320-play-dollar sit-n-gos. I also recommend that you make a few remarks about each effort, something that makes each SNG special in your memory. Usually, it'll be a few key hands that you played where you had important decisions to make, but sometimes it may feature a player and the poker personality he brought to the table.
In both SNGs and in cash games, you can follow the players with whom you want to play from game to game. Perhaps they're players you enjoy playing with or can consistently beat. Game selection can become an important part of a winning formula.
you also should check out the "freeroll" option after clicking on the "Tourney" tab. Freerolls are tournaments that require no money to play, but often have cash prizes. I know a player who started playing this way and won a tournament. He used that free money to start playing in small cash buy-in tournaments and has slowly worked his way up the ladder. He now has several thousand dollars in his online account, and it all started with a freeroll.
Finally, you need to be aware of the possibility of getting into a satellite where you might win a trip
to an exotic location somewhere in the world by clicking on the "Events" tab. Here you'll have the possibility of going to the world Series of Poker (wSOP), the European Poker Tour (EPT), the Asia Pacific Poker Tour (APPT), the Latin American Poker Tour (LAPT), the world Cup of Poker, or the world Championship of Online Poker (wCOOP) that can be played from one's home. Typically, if you win one of these satellites, your prize is the entry fee into the main event, the hotel room, and cash for the plane ride. So be sure and give this a try. After all, Jeff Williams from Atlanta, Georgia, won the European Poker Tour Championship in 2006 in Monte Carlo and more than $1,000,000. I know, because I had the pleasure of being the announcer on the floor when he won it. He was only 19 years old—not even old enough to get into an American casino!