The Cards Are Out! Now What Do I Do?
When the cards come out (what you do with them we'll discuss in Chapter 7), you will be presented with some check boxes to automate your actions. In a typical card room there will be two types of check boxes. The first type allows you to automate actions for all hands; the second type is what you want to do for your next action.
To set your preferences for actions that occur routinely, you will have the opportunity to select some or all of the following:
✦ Autopost blinds. You'll remember from our earlier discussion that there are forced bets in flop games known as blinds. Because you'll need to post these bets before the hand can proceed (the game will actually stop until you have done so), the best thing to do is to go ahead and post your blinds automatically. It is very annoying when a player does not do this because it slows down the game, but it is entirely up to you. A reason against doing this is, when you're playing at more than one table simultaneously, you might not be able to keep up with which ones and how many players are at the table, and you might not be interested in continuing to play.
✦ Show winners. At the end of a winning hand, if you have checked this box, your cards will be shown to the other players. If you don't, you will get the option to "show cards" or "muck without showing." We suggest against showing all your winning hands. Why give the other players information they didn't pay for? If you are interested in advertising to the table the hand you won with, such as a bluff, two ridiculous cards, or the absolute best hand ("the nuts"), you will have the option to click a button that says something like "show cards" as opposed to "win, don't show."
✦ Automatically muck losing hands. This is when you've gone all the way to the "showdown" but have come in second or worse. The general rule we suggest
is to simply allow the cards to be taken without showing them. If, however, you want to show how you were very unlucky to lose (such as your opponent hit- ting one of two or the only card that beat you), then go ahead and click "show cards." We advise strongly against showing your cards any time you either don't have to or you feel there is an advantage to be gained in doing so. Don't let a fit of pique make you tell your opponents how you play your cards.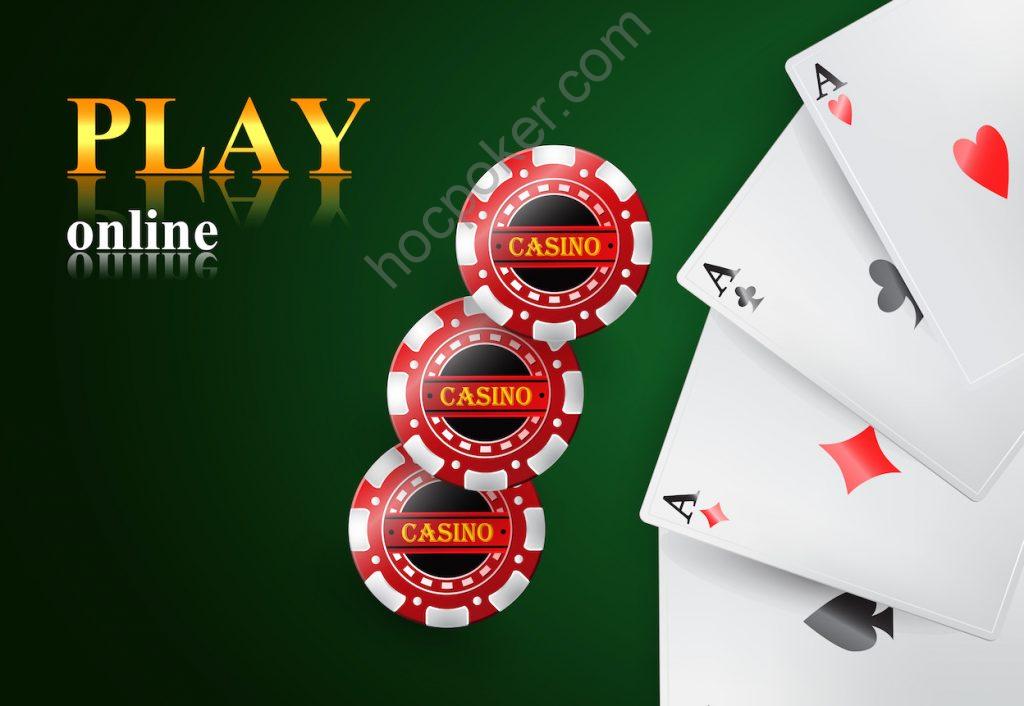 The following are what you'll see during a hand in which you are waiting your turn to act.
✦ Fold. Since this is what you should be doing a good percentage of the time, we'll go ahead and get it out of the way first. You don't want to play any more, so check the box and see how the hand plays out, and/or shift your attention to another table. Fresh cards are often less than a minute away.
✦ Check. After the first round, and when no one has bet, you will have the oppor- tunity to also not bet. If no one else bets, it's free poker for that round!
✦ Check/Fold. After the first round, you will have this option. Once a bet has been made "in front of" you, the box will change to show Fold only.
✦ Call. As explained earlier, to call is to simply match the amount already bet. Other players behind you may raise, which would mean that to stay in the hand you would need to match any additional amount. If another player before you raises before it's your turn, this box will be de-selected automatically. There may also be a box allowing you to Call Any bets, which means you will match what- ever it is "to go" (one bet, two bets, etc.). This box will stay checked unless you uncheck it yourself.
✦ Raise. You like your hand so much, you know before any betting occurs that you'll be wanting to "pump it up," and this box will allow you to raise if no one else raises after you check it. Should someone raise before it's your turn, you'll need to re-select it. There will also often be a Raise Any box, which means you'll be raising as long as you have enough money and the maximum number of raises (three, in most cases) has not been reached. When playing in a pot- or no-limit game, you will have the opportunity to raise an amount of your choice. Rather than have you type in the amount, which is what Wilson Software's Tournament Hold 'em application has you do, online programs give you a "slide bar" to move. The farther you move it to the right, the more you're betting. A box above the bar will let you know the amount as you move the bar. Some people move the slide bar all the way to the right so often they might wear a groove in their mouse pads!
There are some other check boxes you should know about.
✦ Sit Out. Checking this box will allow you to miss hands until you are ready to resume playing. You will not be responsible for posting blinds or bring-ins dur- ing this time. There is a limit to how long you are allowed to sit out before you will be removed from the table (known as being "picked up"). Once a player has missed three big blinds, he will typically be removed, and the first player from the waiting list will be given the opportunity to join the table.
✦ I'm Back! Checking this box or clicking on the button tells the card room's computer you're ready to resume playing. In Hold 'em , if you come in when it is your big blind, you may post it only. If you come in from any other position (you aren't allowed to come in as the small blind, typically), you will be obligated to post both the big blind and the small blind. The big blind is "live" in that when the betting comes to you, you will be allowed to raise if you wish. The little blind will be "dead" money in the pot, not counting toward what you owe to stay in.
✦ Leave Table. You've completed your conquest, have collected as many riches as you care to for the session, and you decide to get some sleep or to do something else productive, such as eating or showering. You'll get a response requesting that you confirm you departure, something to the tune of "Are you sure you want to leave your seat?" Click Yes, and you're gone. One technique that protects your bankroll is to leave a table when you're up a significant amount (especially in pot- and no-limit games). Get back in line, go to another table or site, or even give yourself the rest of the day off! These are the good times. If you go to another table or site, you will only be risking the maximum buy-in for pot- and no-limit games, while going to a limit game will also limit short-term losses because you won't be able to blow your entire stack on one hand.