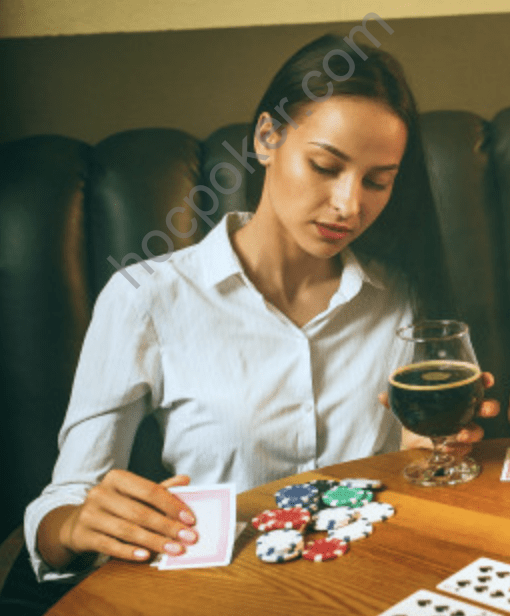 Many people ask me if it's okay ever to limp a hand. In general, poker professionals do not like calling. When you just match the current bet the only way for you to win is if your hand is proven best. Worse, it is a clear sign of weakness; you announce that you do not want the pot to become larger, a development which someone who likes their hand would definitely want.
Some players have reported success flatting from the small blind versus more timid big blind players. This has always confounded me. There is a clear counter play to a small blind limper: you 2x the big blind, and start the whole process over again. You are risking one big blind, but it changes the whole course of the game. It makes it difficult for the opponent to steal the pot postflop.
In general, it is difficult to represent a raising range on most flops, since you'd just call with most pairs, and you rarely have better than a pair. Therefore, if the player limps and leads, you'll have to float to represent anything credible. They can just double barrel the turn and leave you in a ghastly spot.
None of this is true when you 2x. Now if they call they can't represent any high-card boards. Players are still wary of donk leading, so they'll check to you. Once you bet and can represent close to anything they cannot check-raise you believably; they hit just as few raising combinations as you do. If they try to float it's a dire choice as they are out of position. They're left with few options but to fold.
The one way they can get out of this is in fact one of the situations in which I really like limping: when their stack is in re-jam territory. Perhaps they have 22BB and A-4o in the small blind. It's folded around to them. They know if they raise and get moved all-in it will be difficult to call; it's unlikely that the shoving range contains a range that is very favorable to the equity of an A-4o. However, 22x seems a little too much to jam. What they do instead is limp in. If the opponent raises they have a clean re-jam against them with significant equity. If he checks back they will have a well concealed high card.
Another time where a limp is interesting is when there's a prolific raiser to your left and you have another re-jam stack. This time however you're UTG, let's say. You have 17BB and 5-5. You know an open jam here isn't really profitable because of the exacting calling ranges of the tournament pros. You know that if you raise from such a short stack opponents will either 3-bet you or fold, so your hand has little postflop value. Not wanting to call a jam you realize your hand only has blocker potential, and fives are some fairly weak blockers.
Yet, there is a player somewhere to your left who raises 30% of the time or more. If someone limps you think they will not really care. They will raise small in order to try and isolate the limper. Players like this often come from a cash game background, where isolating limpers is a part of the day-to-day job. With this dynamic I like a limp. If the active player raises you jam over him. If it gets folded around you get a cheap peak at the flop. Players in the blinds should be wary of you. Your statistics say you rarely limp. The first one should be a tad suspicious.
The other limp many players like to make is from the button when there are 15–20BB stacks in the blinds. They reason that they want to see the flop, but they cannot call a re-jam, so they just limp.
Since everybody and their dog flats from the blinds now I think this play is dated. You're not always going to be facing a re-raise all-in. Furthermore, on the button you will regularly have some bluff equity you are negating. Considering folding and calling are so prevalent, a limping play is rarely more profitable.
Other than these situations I can't say I have a great deal of knowledge about when to limp. These seem to be the plays that benefit my students the most. Practically every other limping game I've met in my lessons has been met with sore losses eventually. I've yet to find a submariner who can really pull of the subterranean play.
One very visible problem of a heavy limping Hold 'Em approach is that people very quickly learn not to trust your limps. They limp behind. No matter how good you are at No Limit Hold 'Em you will never be good enough to get tournament players off pairs, and in multiway pots some of them are bound to hit something and not let go. But what about beginning to limp some stronger hands? The problem then is that there just aren't that many of them. Your range will often be weighted to the small pairs that miss and suited connectors. If you begin raising them and limping premium pairs you will become ridiculously readable and exploitable.